Oooh! My first art link!

My Stickynote Art Exchange post has been linked on a most awesome blog: stickynote theatre. A must-see for all sticky-doodlers, sketchers and masterminds alike. Go check it out!

I guess this means I have to actually do what I said I was going to do, and post one quick random stickynote sketch per month for anyone, anywhere, to utilize for their own creative fun. So, here's the second official stickynote: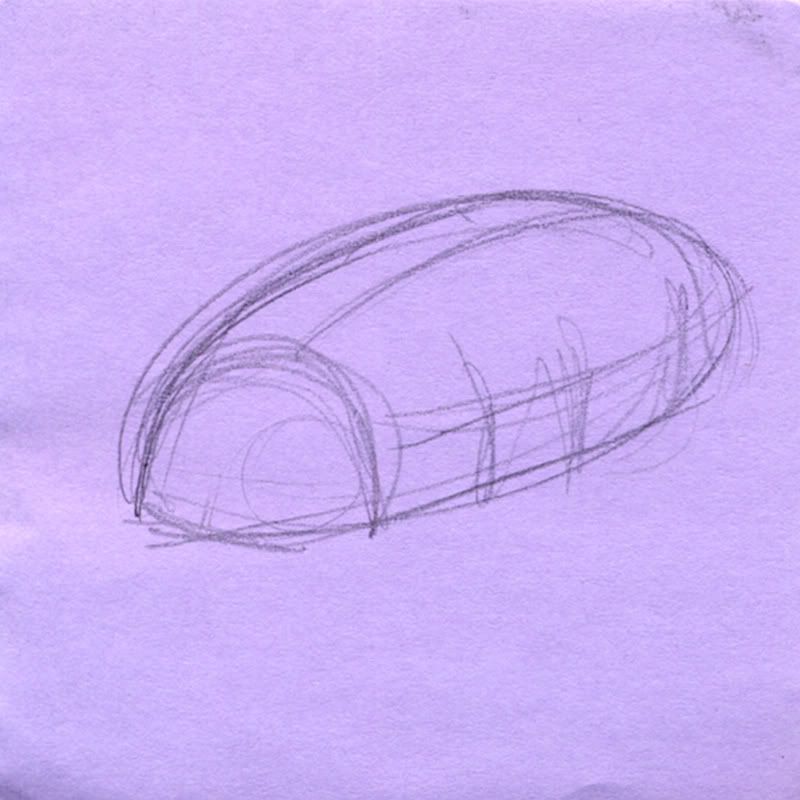 What is it? I don't know. What does it do? I don't know. You tell me.

A quick recap of the scenario:

I post a quick, very unfinished stickynote sketch like this and you, dear readers, take it and run with it, using it as a starting spot for a larger picture like my Pebble Drop drawing. The catch is only that you have to include the stickynote background color (usually yellow, but I ran out and had to use a purple note today) for the section of the larger picture that started from the actual stickynote itself. And that's the only rule.

Create the picture however you wish: drawing, painting, computer art - heck, you can even include it in a sculpture of sorts and email me a photo of it (that would be pretty damn cool, actually ...) And anyone can do this. Once you've created your masterpiece, e-mail it to me (dragonlaugh[at]comcast[dot]net) and I will post it on this blog for all to see, with credit and a link to you.

Come play!